รายละเอียดเพิ่มเติม
       If you are looking for the reliability and quality offered by a Jacuzzi® Premium Spa at a convenient price, the J210 is your ideal solution. A clean-cut design and the essential accessories, it offers versatility to meet all installation requirements, while guaranteeing good quality performance. A great way to introduce yourself to the Jacuzzi® brand, hours of fun for your family or yourself lie ahead.
    FEATURES & OPTIONS
   

 Using the same Jacuzzi® intelligence put into tested jet placement, the J-200™ delivers  an enjoyable   hydromassage.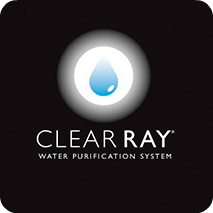 CLEARRAY® Plus 2-stage filtration
In addition to a two-stage Filtration System, which includes surface skimmer and pleated    filter, CLEARRAY® utilizes the same UV-C technology that beverage manufacturers, municipal  waste water plants, hospitals and other health care environments use without producing or    adding gas, chemicals, or other by-products to the water as a result. 
         The ClearRay™ system, standard on all Jacuzzi® hot tubs represents an evolution in water treatment. UV light has been used for years as a reliable water disinfectant. The light effectively interacts with the DNA of bacteria and viruses, destroying their ability to reproduce. It is a natural process that adds no by-product to your water. Simply designed with a long lasting, low pressure UV-C lamp and integrated in the hot tub fi ltration process, ClearRay treats 99.9% of waterborne pathogens. Sanitising begins in seconds, giving you crystal clear water instantly.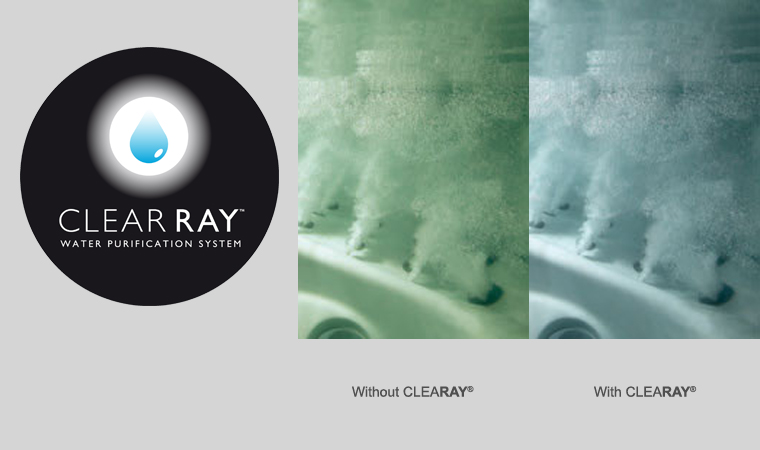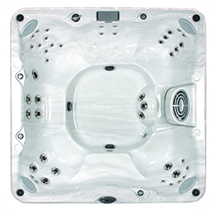 J-200™ Open Seating
Wide variety of seating with classic jets offers complete hydromassage experience with tested jet placement.
JET

Classic Luxury Jets (4)
The Classic Luxury Jet provides a deep penetrating massage that is perfect for the muscles in the back and feet.


Classic Mini Jets (10)
The Classic Mini Jet provides a targeted stream of water that helps release tension in the larger muscle groups of the back. With a fully adjustable face, all body types can use this jet.

Classic Direct Jets (4)
The Classic Direct Jet can be adjusted and directed allowing you to customize the pressure to your exact specifications. This jet focuses on small muscles and is perfect for relieving tension and strain.

Diverter Jets (1)
The Diverter Jet delivers a swirling whirlpool massage to relax and soothe muscles. Importantly, these jets are divertible, so you can turn the massage from one seat to another.