รายละเอียดเพิ่มเติม
                    Offering a new dimension of functionality and design, the J-385 is a 6-7 person hot tub that delivers complete hydrotherapy and is loaded with advanced features.
                      The J-385 spa offers hydromassage to the entire body through 49 PowerPro® jets that combine to deliver a relaxing hydrotherapy treatment. The LED control panels is simple to use and allows you to control your spa experience at the touch of a button, 4 illuminated headrests, waterfall and the ProLites LED lighting system provide further visual enhancements to heighten your spa experience.
                      The J-385 6-7 person hot tub also features ClearRay™ water purification, which delivers a natural process to remove 99.9% of waterborne pathogens to improve hygiene and water quality.

 FEATURES & OPTIONS
          The J-300™ Collection was designed for comfort, featuring ergonomically-designed seating, exclusive PowerPro® Jets and more deep tissue hydromassage options.
            Premium PowerPro® Jets, including Swedish upper back seats with leg and neck massage (PowerPro®Therapy Seat), bold lower back jets (MX2), and more deep tissue jets with back of thigh coverage (FX) throughout.

J-300™ Design

           Ergonomically-designed seating for comfort, LED lighting for ease of entry and repositionable headrests to maximize your hydromassage experience.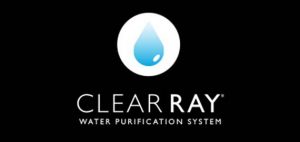 CLEARRAY® Plus 4-stage filtration
CLEARRAY® utilizes the same UV-C technology that beverage manufacturers, municipal waste water plants, hospitals and other health care environments use without producing or adding gas, chemicals, or other by-products to the water as a result. And, a 4-stage water filtration system keeps water clean and free of debris quickly using four stages: ProClear® Filter, ProCatch™ Filter Bag, surface skimmer and a pleated filter.


JET
EXCLUSIVE JET TECHNOLOGY
Jacuzzi® Brand PowerPro® Jets deliver a high volume, low pressure hydromassage through Aqualibrium™: the perfect mix of air and water. As the first company to pioneer jetted water technology, only Jacuzzi® can deliver a massage experience that a legacy that spans nearly 60 years can bring.

PowerPro® NX2 Jets

(4)
Advanced NX2 Jacuzzi Hot Tub Jets effectively relieve tension and strain in the sensitive (and hard-to-reach) neck area with a highly focused stream of water. Change the direction by adjusting the nozzle and intensity of the massage by turning the jet face.
 
PowerPro® FX Jets

(20)
Jacuzzi Hot Tubs introduced these jets, with their unique directional rifling action that creates a spiral stream of air and water – perfect for stimulating small muscle groups. Fully adjustable for high or low pressure, exclusive PowerPro FX Jets have a rejuvenating effect and can help overworked, overstressed muscles and joints.

PowerPro® BX Jets

(2)
The BX "Bubbler" Jet represents another Jacuzzi milestone in jet technology. As part of the exclusive ProAir™ Lounge system, this unique patent-pending jet massages the calves with a comforting yet rejuvenating bubbling effect

PowerPro® FX Large Rotational Jets

(4)
Patent-pending jets that deliver intense hydrotherapy without moving parts, the jets are the larger, more powerful version of the original Jacuzzi FX jets. Their distinct spiral action produces a surging stream of air and water that provides a vigorous massage to larger muscles in the back and shoulder areas.

PowerPro® FX Small Jets (8)
Based in the FX technology, the FX Small Jets are perfect for a focused massage on key pressure point areas, such as your feet. The jets are adjustable, making it easy for a spot-on foot massage.

PowerPro® FX Large Jets (4)
The PowerPro® FX Large Jets focuses on the middle of the back relieving tension and muscle strain, typically caused by poor posture. The FX Large Jet gives a spiral action massage to the back promoting better circulation.

PowerPro® FX Rotational Jets (4)
Using the same FX technology, the PowerPro® FX Rotational Jet focuses on smaller muscle groups with a kneading effect to stimulate surrounding tissue.
PowerPro® MX Jets (3)
This is the original Jacuzzi jet, perfected. Virtually every jet manufactured today is based on this unique and innovative design. Jacuzzi's PowerPro® MX Jets deliver the maximum volume of water per minute – more than any other jets available today. The big, bold massage action of the MX Jet feels comforting as it works deeply to soothe tired and sore muscles.