รายละเอียดเพิ่มเติม
                        5 ergonomic seats provide a comfortable place for your guests to sit and relax whilst an additional lounge seat allows another guest to fully immerse themselves in the water, Lodge L provides hydrotherapy for between 5 and 6 people, making it ideal for larger holiday homes.
                        Suitable for both freestanding and built in installations Lodge L fits easily into any environment and with the simplistic design creates the perfect complement to any surroundings. Lodge L also benefits from QuickDrain® and Complete Drain technology which allows you to completely empty the hot tub for cleaning within 20 minutes.
                        Further features include a lockable, easy to use control panel, LED lighting to create the perfect lighting to heighten your guests hot tub experience, and ClearRay™ water purification utilises UV technology to remove 99.9% of water borne pathogens in turn reducing the amount of water maintenance.
 FEATURES & OPTIONS
Lodge L
Dimensions
Length (cm)
223
Width (cm)
211
Height (cm)
90
Weights & Capacity
Average Fill (l)
1420
Water Capacity – Total Litres (l)
1820
New Weight (kg)
300
Total Max Weight (kg)
2168
Max Floor Load (kg/m2)
550
Electrical Requirements
Power Supply
220-240V 50/60 Hz
Max. absorption with electric heater 2kW
Blower 2,7 kW – 12A | Hydro 3,5 kW – 16A | Hydro+Blower 4 kW – 18A
Pumps
Circulation Pump
●
Blower
●
Filtration
Skimmer
Rectangular
Cartridge Filter
2×50 sq.ft.
ClearRay
▸
Performance Pack
▸
Installation
Freestanding
●
Built-in
●
Features
Seats
5
Lounge
1
Lighting
Multicolour
LED Control Panel
●
Electic Heater 2kW
◌
Heat Exchanger
◌
Winter Pro Kit
▸
Electric Heater 26A – 3+3kW
▸
Accessories
External access step
▸
Cover lifter
▸
Actiball Magic Ball – Water cleaner
▸
Surface Cleaner
▸
Cover Cleaner
▸
Colours (Shell)
White
●
Platinum
●
Skirting
Silver Wood
●
Cover
Silver Wood (Leatherette)
●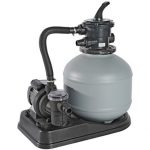 Performance Kit
An external professional filtration system made of a pump & quartz sand filter, and requires less maintenance compared to the traditional cartridge filtration system.
Maintainance:
– Cartridge Filtration: paper cartridge must be cleaned at every water change and replaced every 3 to 6 months.
– Performance Spa Pack: sand checked once a year to avoid agglomerates & sand should be changed once every 3-4 years.
Sand is not included.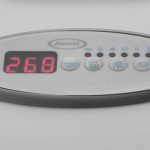 6kW Heater
A 26A 3+3kW heater allows quicker heating than the standard 2kW heater.
ClearRay
A state of the art technology that sanitizes the water through the use of ultraviolet light and sanitizes 99% of all contaminants instantly. The effectiveness means the amount of chlorine in the water can be reduced by 52% compared to industry standard ozone. This helps to provide cleaner water with less maintenance, resulting in less odor, and softer skin for the user..
Winter Pro Kit
A factory fitted insulation wrap made of polyethylene expanded foam, this reduces heat loss which helps to reduce operating costs, reduces equipments noise and protects from moisture.

Silverwood Synthetic Cabinet
The synthetic cabinet combines the beauty of natural wood, with the maintenance-free qualities of durable, UV-resistant thermal plastic. The synthetic material means no sanding, staining or sealing as well as being impervious to weather or insect damage.

Covermate
The easy to install Covermate fixes to the floor and helps the positioning, lifting and flipping of the hot tub cover.
The Covermate is compatible freestanding installations only.

ProEndure Silver Wood Stairs
A one step stair that helps you sit on the spa deck and offers easy entry into and exit from the hot tub. LED Lighting also ensures a safe and easy entry into and exit from the hot tub in the dark.